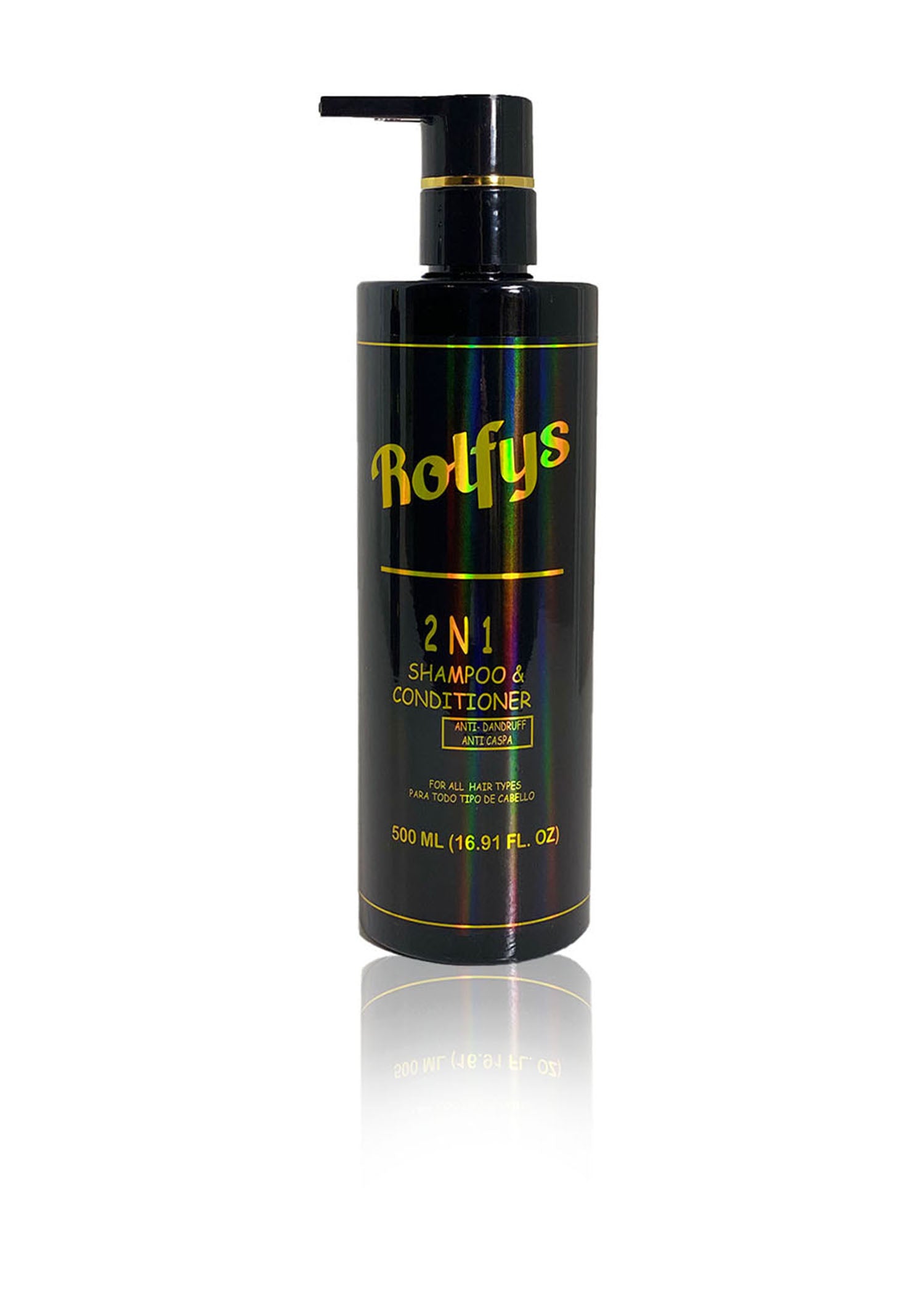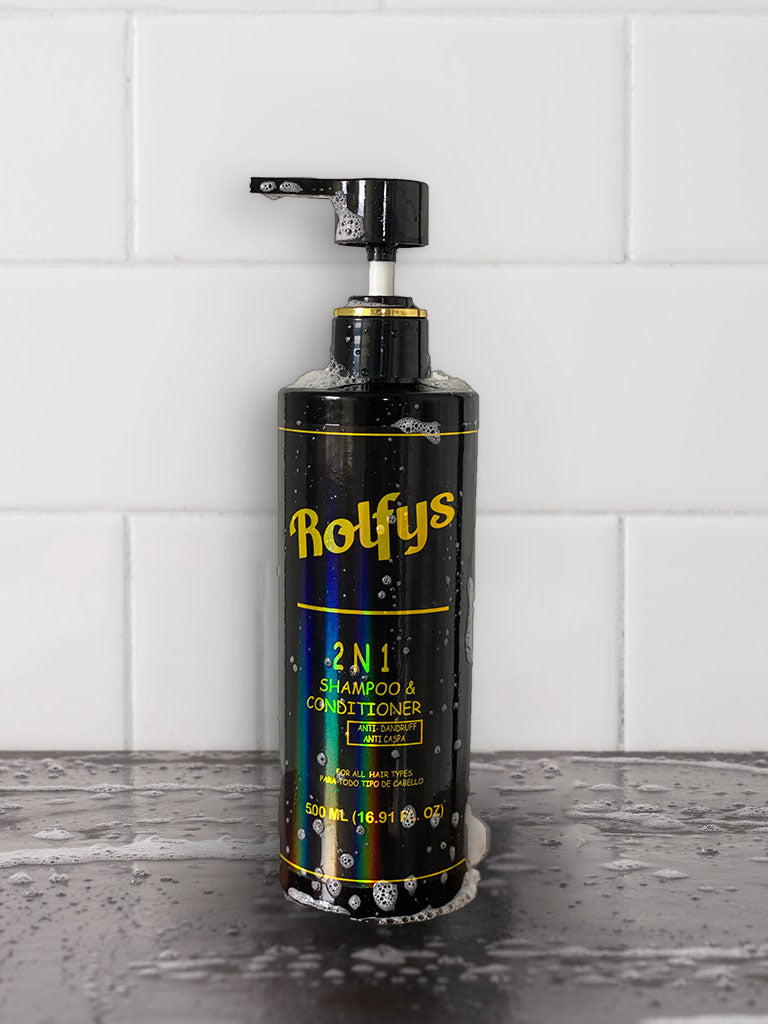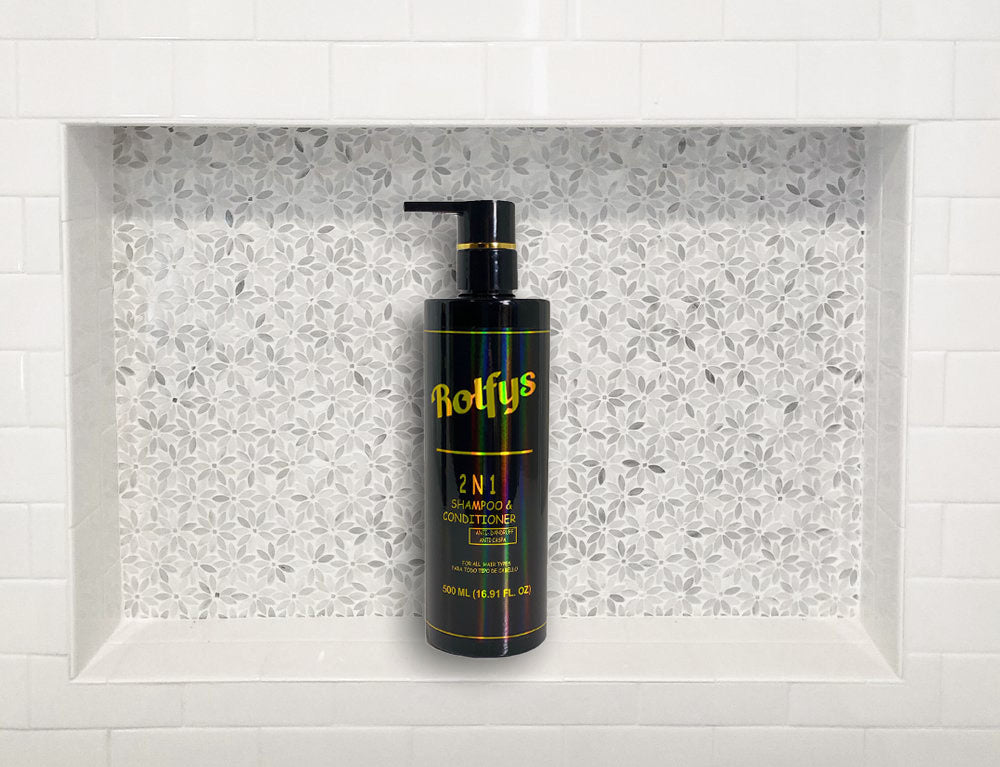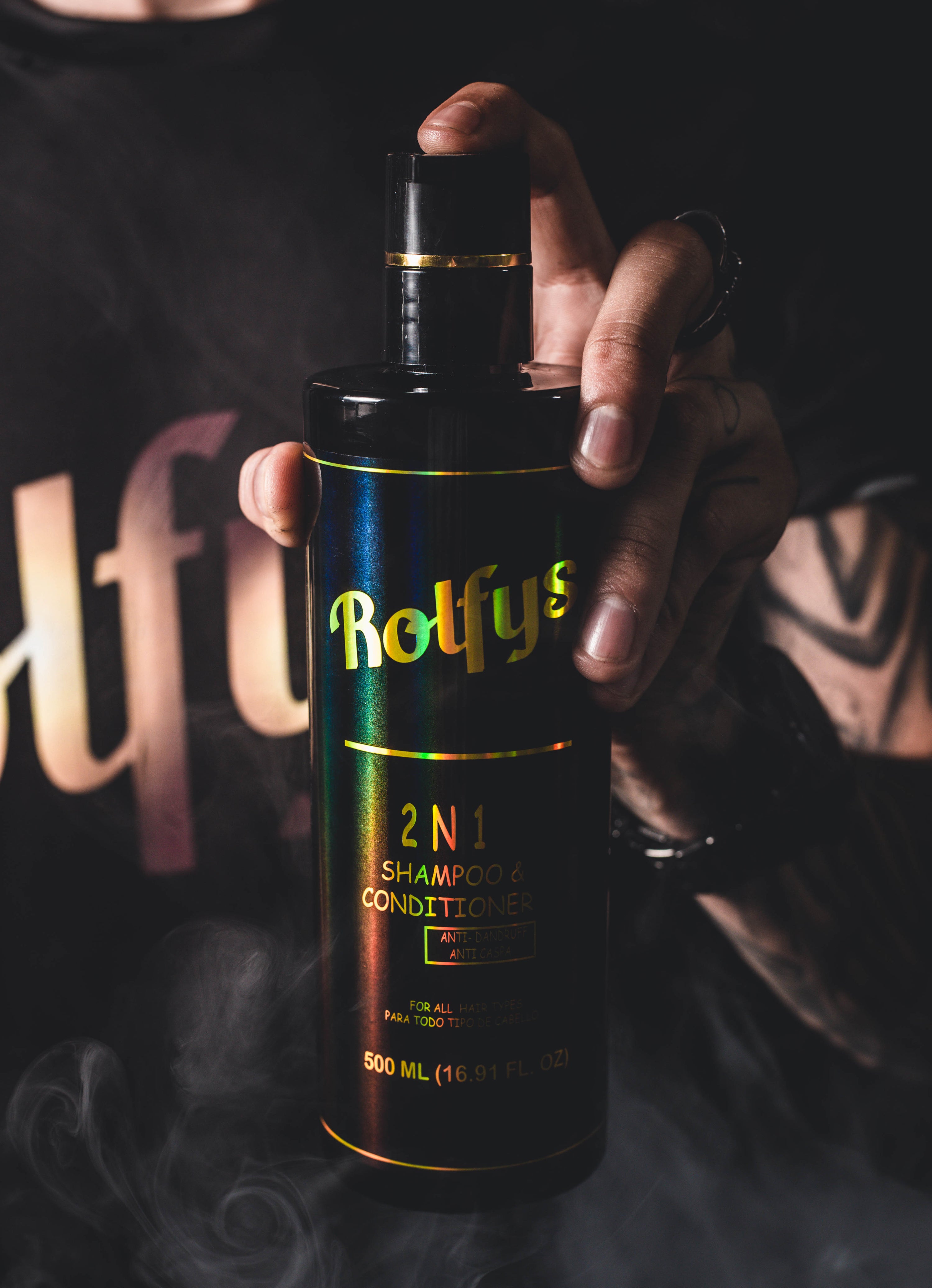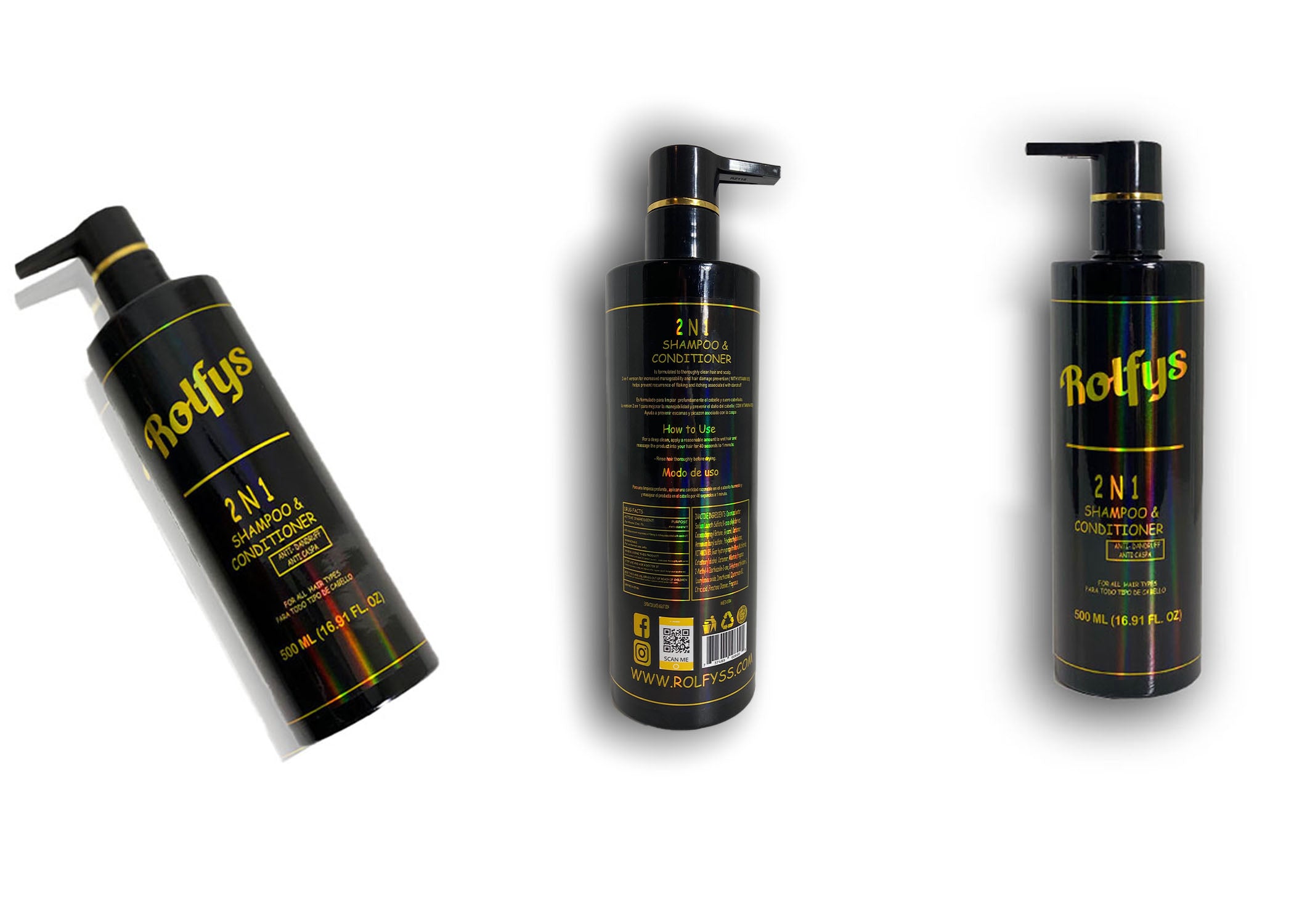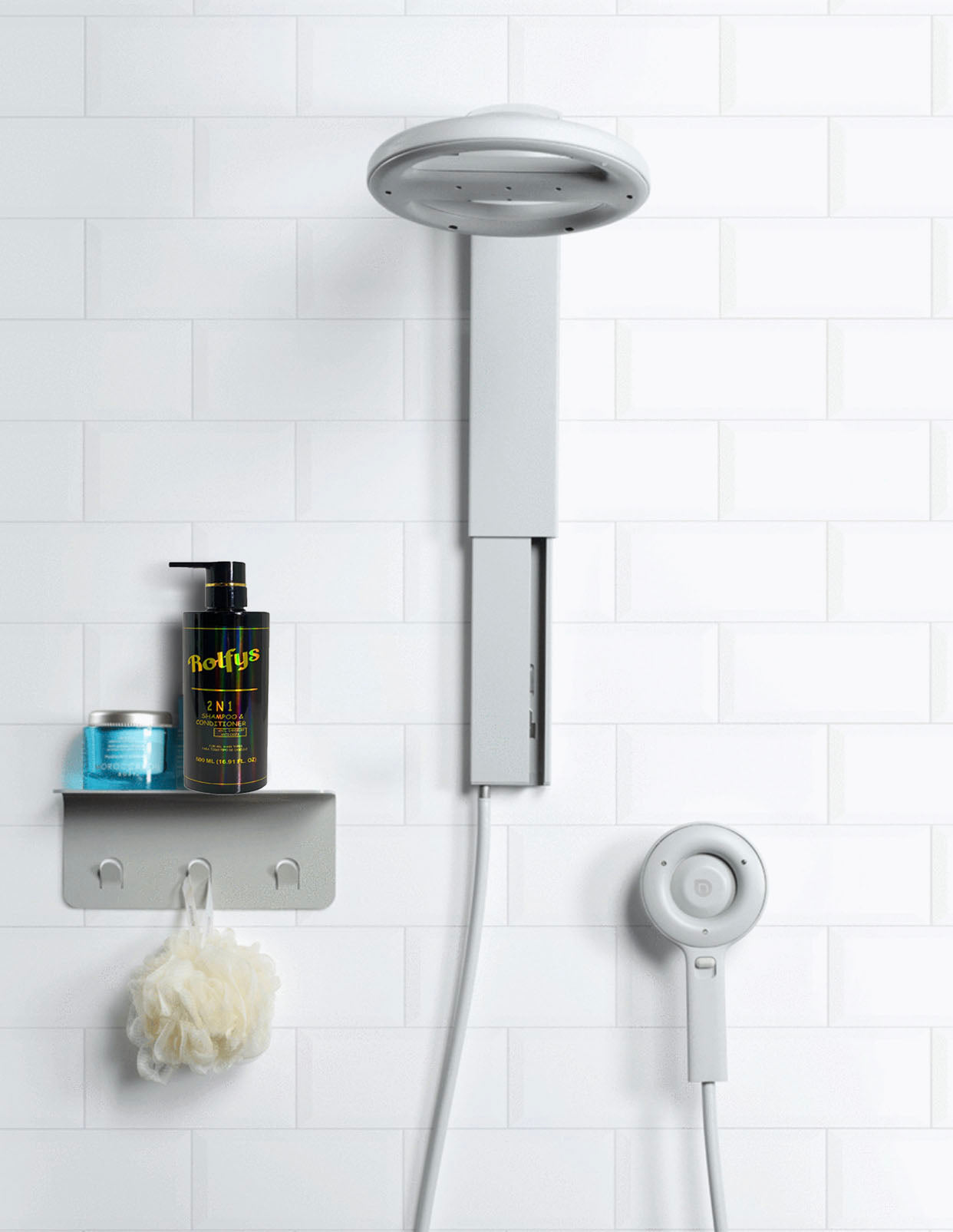 2 N 1 Shampoo & Conditioner
 Benefits:
✓ Cleans.           ✓ Conditions
✓ Moisturizes    ✓ Anti- Dandruff.

With:
✓ VITAMIN B5
✓ Aloe Vera



The Rolfys  2 in 1 Shampoo and Conditioner is formulated to thoroughly clean hair and scalp while adding back in needed moisture. Water soluble solution foams and rinses without build-up or dryness.  Our lightweight formula helps build healthy hair for all hair types
Size: 16.91 fl. oz.
l
How to use:

- For a deep clean, apply a reasonable amount to wet hair and massage the product into your hair for 45 seconds to 1 minute.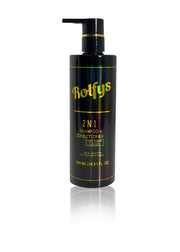 2 N 1 Shampoo & Conditioner