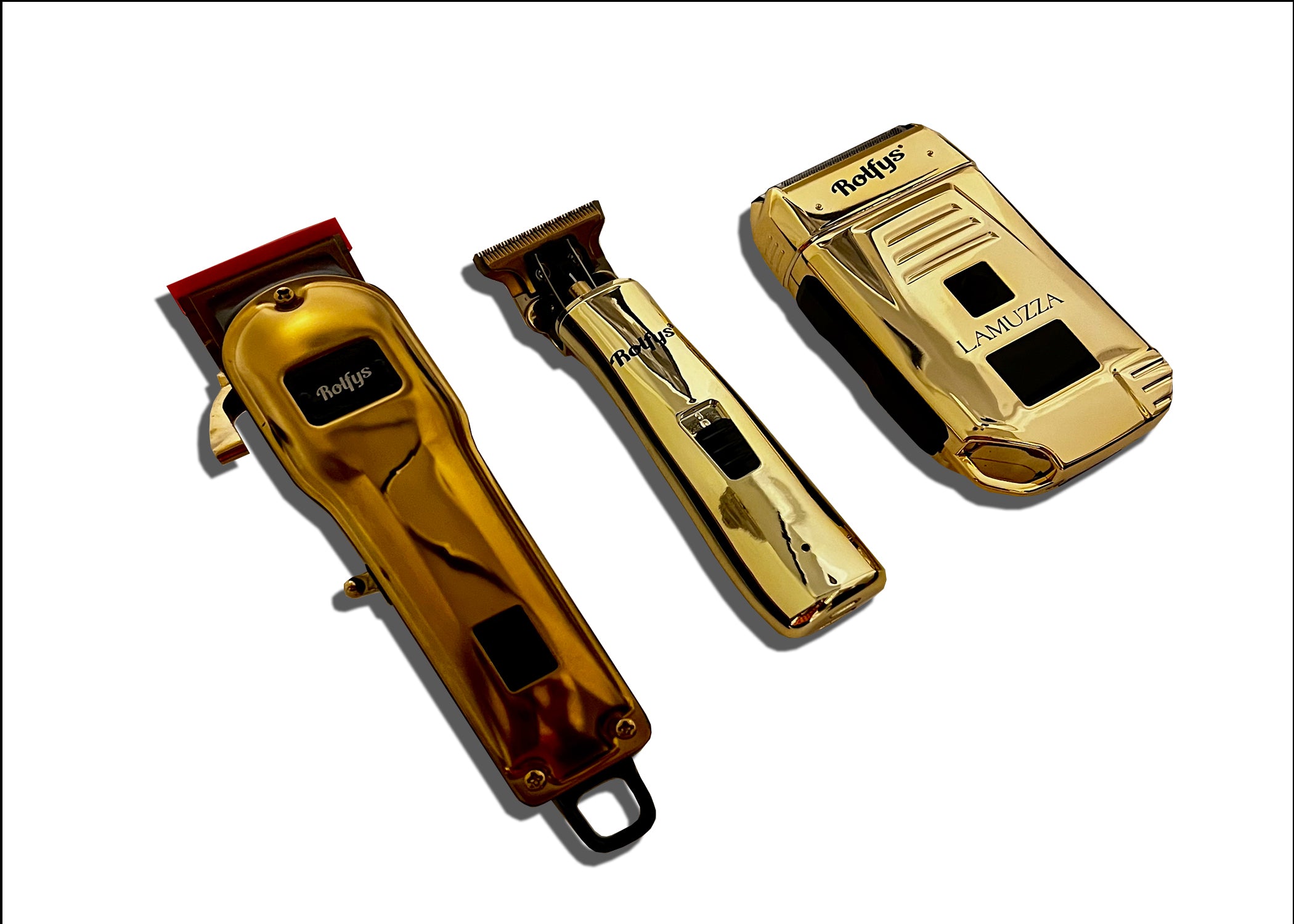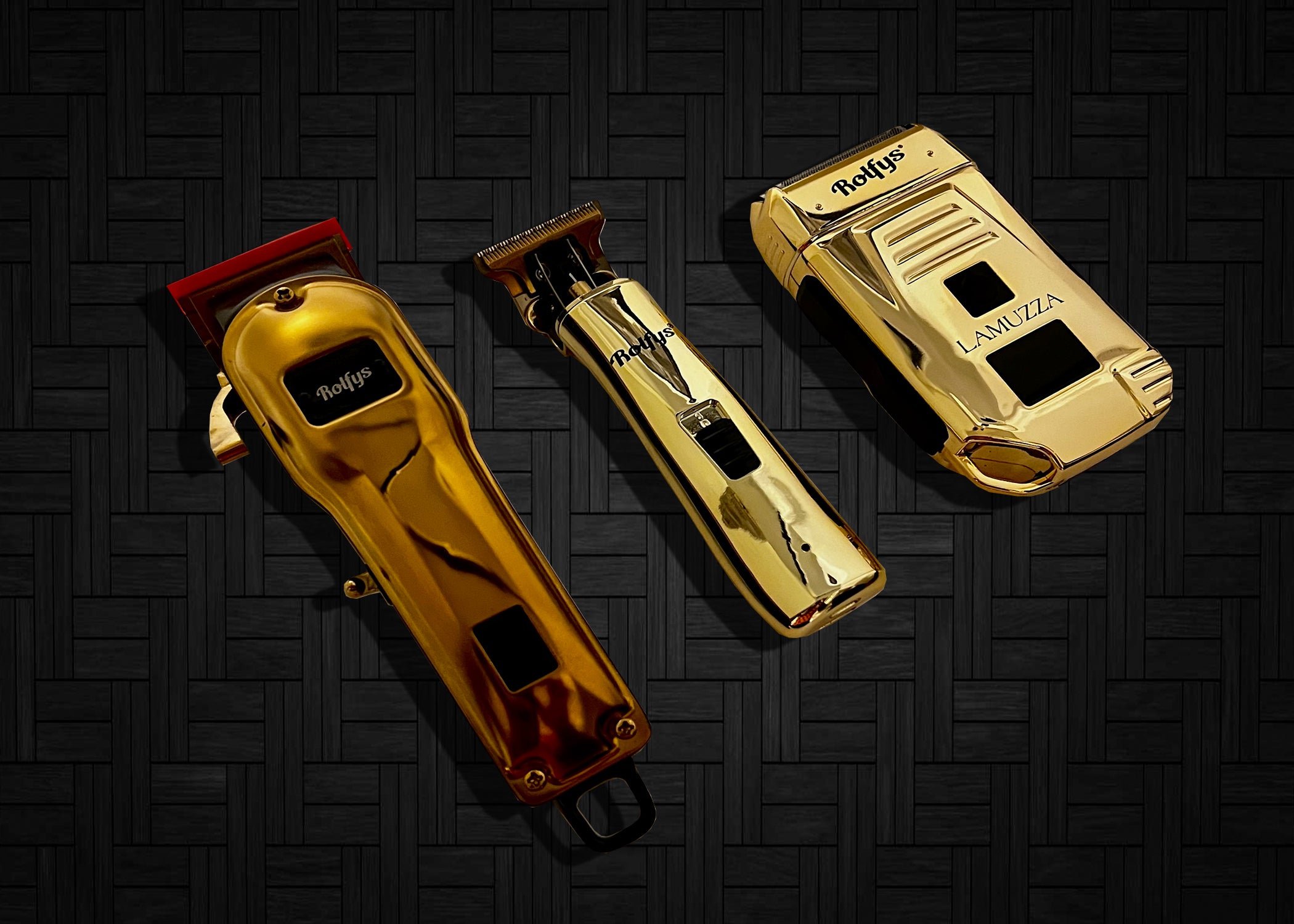 ROLFYS CLIPPER/TRIMMER /SHAVER COMBO
BEST VALUE COMBO NOW AVAILABLE! 
1. The top selling barber clipper has a new limited edition look! The Metal Edition Cordless DARK GOLD  creates seamless blends when hard or soft line fading..
2.The  favorite trimmer is  cordless! This professional quality unit is for everyday use in the busy barbershop , salon or simply for daily grooming needs!!! The cordless Rolfys trimmer comes equipped with an extremely close cutting t-wide blade designed for detailing and fine line trimming, a lithium ion battery with long minute run time, a usb charge cable and attachment combs .
3.Power & convenience - This travel-friendly rechargeable electric shaver features flexible hypoallergenic titanium foil cutters, a no-slip rubber grip, travel lock
3 ITEMS INCLUDED IN THIS COMBO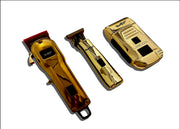 ROLFYS CLIPPER/TRIMMER /SHAVER COMBO